World Writing in French: New Archipelagoes
Translation Series
Series editors:
Charles Forsdick and Martin Munro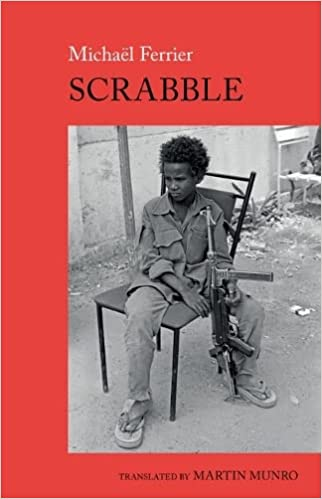 The Winthrop-King Institute and Liverpool University Press are excited to launch this new series, the aim of which is to publish cutting-edge contemporary French-language fiction, travel writing, essays and other prose works translated for an English-speaking audience. Works selected will reflect the diversity, dynamism, originality, and relevance of new and recent writing in French from throughout the French-speaking world. We aim to build the series as a vital reference point in the area of contemporary French-language prose in English translation. There is a growing interest among Anglophone readers in literature in translation and a clear appetite for the richness and diversity of contemporary writing in French. The series will draw on the expertise of its editors and advisory board to seek out and make available for English-language readers a broad range of exciting new work in French. The series aims to publish the best of contemporary French prose, works that not only display high aesthetic and intellectual qualities, but which are likely to be of interest to a broad English-speaking readership.  Beginning in 2022, we aim initially to publish two titles per year. The first titles are confirmed, as follows:
Michaël Ferrier, Scrabble (Mercure de France 2019), translated by Martin Munro.
Patrick Chamoiseau, La Matière de l'absence (Seuil, 2016), translated by Carrie Noland.
Leïla Slimani, Le Diable est dans les détails/Comment j'écris/Simone Veil, mon heroine  (L'Aube, 2016/2018/2018), translated by Helen Vassallo.
Gérard Genette, Bardadrac (Seuil, 2006), translated by Nicholas Levett.
Proposals
We welcome proposals from translators for works that conform to the series' criteria. Our second submission period will be announced in late spring 2023.
Advisory Board Members:
Jennifer Boum Make (Georgetown University)
Michelle Bumatay (Florida State University)
William Cloonan (Florida State University)
Michaël Ferrier (Chuo University)
Michaela Hulstyn (Stanford Univesity)
Khalid Lyamlahy (University of Chicago)
Helen Vassallo (University of Exeter)