It Has to Come From Here: Protesting Twenty-First Century Caribbean Colonialisms
---

Date: December 7, 2018 10am-3pm
Location: Williams Building 0013
This day-long symposium aims to reflect on the continuation of colonial practices in the twenty-first century Caribbean region and their relevance to global mechanisms of dispossession. We are fortunate to be joined by guest speakers Raquel Salas-Rivera and Yarimar Bonilla, both of whose recent work focuses on Puerto Rico. Through their thinking on Puerto Rico and a staged reading and discussion of Gerty Dambury's Les Atlantiques amerson the memory of Guadeloupe's 2009 general strikes, we will concentrate on how Guadeloupe and Puerto Rico's continued coloniality impacts these islands, as well as how Guadeloupeans and Puerto Ricans draw on the specificity of local resources and histories to respond to politics of extraction. 
After a general welcome at 10, we will begin with Raquel Salas-Rivera's reading from their recent work, including work from lo terciario / the tertiary. Recently long-listed for the National Book Award, lo terciario is a self-translated work which chronicles the affective and material impacts of the debt and the PROMESA bill on Puerto Rico. Following a conversation with Salas-Rivera, there will be a presentation of Gerty Dambury's staging of the Guadeloupe general strikes in 2009, organized by the Liyannaj Kont Pwofitasyon (Collectif contre l'exploitation outrancière; association against outrageous profiteering) and discussion linking this event to the PROMESA bill and post-María disaster reconstruction in Puerto Rico. 
At noon, lunch will be provided in order to fortify us for the continuing afternoon conversation. Yarimar Bonilla will speak on her research on Guadeloupe and Puerto Rico. Her talk, "Caribbean Sovereignty in the Wake of Disaster," will be followed by a round table of FSU faculty respondents and a closing reception. 
Please join us and our inspiring guests to close out the fall semester!
Featured keynote speakers: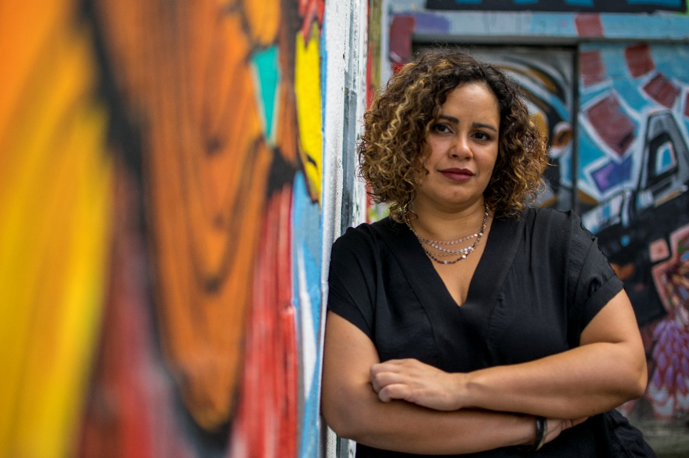 Dr. Yarimar Bonilla, an associate professor of anthropology at Rutgers, teaches and writes about questions of sovereignty, citizenship, and race across the Americas. Her first book, Non-Sovereign Futures: French Caribbean Politics in the Wake of Disenchantment, examines how contemporary activists in the French Caribbean island of Guadeloupe imagine and contest the limits of postcolonial sovereignty. Professor Bonilla's second book project Shattered Futures — for which she was named a 2018 Carnegie Fellow —examines the politics of recovery in Puerto Rico after hurricane Maria and the forms of political and social trauma that it revealed.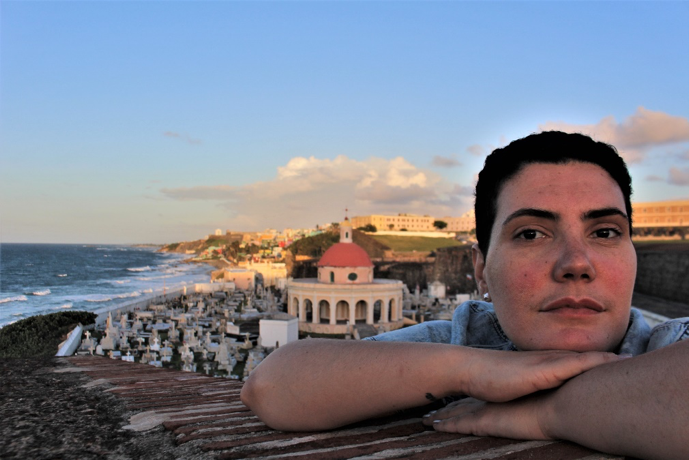 Raquel Salas Rivera, is the 2018-19 Poet Laureate of Philadelphia and a CantoMundo Fellow. Their work has appeared in journals such as the Revista del Instituto de Cultura Puertorriqueña, Apogee, McSweeney's, Boston Review, BrooklynRail, and has been featured on the Academy of American Poets website. They are the author of Caneca de anhelos turbios (Editora Educación Emergente), oropel/tinsel (Lark Books), tierra intermitente (Ediciones Alayubia), and lo terciario/the tertiary(Timeless, Infinite Light) a longlist selection for the 2018 National Book Award. Their collection x/ex/exis (poemas para la nación) (poems for the nation) was selected by Alberto Ríos as the winner of the 2018 Ambroggio Prize from the Academy of American Poets. Currently,  Raquel serves as an organizer, editor, and translator for Puerto Rico en mi corazón, a collection of bilingual broadsides of contemporary Puerto Rican poets.